Our Team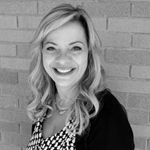 Lisa Areniello Owner/Stylist
Lisa began her career in the hair industry over 30 years ago. Her 30 years experience and passion for  this  industry has brought her from stylist to becoming a National Educator for John Paul Mitchell systems,  and to the present owner of three successful salons.
With over three decades of experience, Lisa specializes in providing outstanding service to her clients including cutting edge coloring techniques, designer cuts, and state of the art smoothing and texturizing techniques.
Lisa is passionate about growing and is constantly learning new ideas and concepts to drive her career to the next level!  She enjoys spending time advancing her education through seminars and business conferences as well as hands on training on new techniques to bring to her clients. As a successful owner, Lisa looks forward to inspiring others that are passionate about the beauty industry. It is her goal to offer others the opportunity to grow and prosper with guidance, education, and maintaining a positive work environment.
---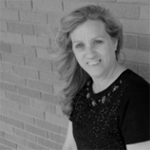 Julie Smith/Stylist
Julie has over 20 years of experience and has been with Giovann Salon for 18 of those years. She specializes in coloring, custom blending, highlights, and lowlights all using Paul Mitchell Color. Julie is also certified in the Global Best  softening  treatment, which is an amazing treatment that smoothes and defrizzes the hair leaving it silky and shiny. She takes pride in offering her clients the most current up to date looks, and offers top of the line Paul Mitchell products. She personally educates all her clients on proper product usage and styling advice. Julie also understands the importance of education and continues to attend classes so she can offer the best services for her clients! Julie enjoys treating all of his clients like family, where they receive great service and attention. This devotion to her clients over the years has allowed her to develop a special bond with each and every one!
---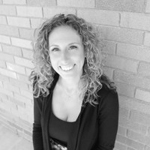 Samantha Lochiatto/Stylist
Samantha has been with Giovann Salon for over 7 years. She graduated from Southeastern Regional High School in 2008 and has been continuing her education in the beauty industry ever since. She attends multiple color and cutting technique classes each year to ensure that you are getting the best she can give! Samantha's specialties include customized color and foiling as well as bridal and prom updos. She is also certified in the global best treatment which leaves the hair frizz free, shiny, and in incredible condition. Samantha is always looking forward to meeting new clients and making her clients feel their best! 
---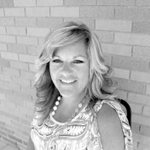 Maura Perry/Stylist
Maura has 30 years experience including her 19 years at Giovann Salon. With her 30years of experience she is committed to first listening, then cutting. She takes pride in offering you the most current and up to date looks, as well as using the top of the line Paul Mitchell products and coloring system. She specializes in long hair cutting, foil highlights, lowlights, fashion cuts, and custom waves. Maura places high value on listening to her clients, understanding their needs, and respecting their hair. During Maura's downtime she enjoys her other passion, animals! Maura is the proud owner of three Australian Shepherds whom she adores.
---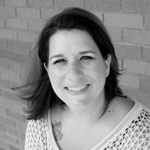 Jani Leahy/Stylist
Jani has a passion for the hair and beauty industry. She specializes in the newest styles and colors, bringing life to classic looks! These specialties include foil highlights, lowlights, gray reduction, men's cuts, kids cuts, and special occasion hair styles. She takes pride in offering her clients the most current up to date looks and top of the line Paul Mitchell product and color system. She loves being a stylist and having the ability to make every person in her chair feel great about themselves!